What does return to full occupancy mean for you as a building owner?
It's hard to believe Labor Day Weekend is just two weeks away. It's always symbolized the end of summer and a return to work "as usual in past years." This year, there may not be a return to the same "usual" we've come to know, but many NYC buildings expect more and more employees to trickle back to work as we approach the fall. We've spent the past few months preparing New York City building owners and operators to return to full occupancy as currently defined by state guidelines.
What does return to full occupancy mean for you as a building owner? Businesses want to know that their buildings are doing everything they can to protect their employees, and employees and staff have become hyper-focused on sanitary and safe working conditions. As a building owner or operator, vital planning around safety measures now can mean helping your tenants return to work (and, hopefully, return your rent payments).
The good news? Not every safety measure means drastically increasing your expenses; already, buildings across the city have implemented low-cost signage and new social distancing protocols in their lobbies, elevators, and common areas. New York City infection rates are under 1% despite people slowly returning to work, in part due to the fast and effective implementation of safety measures by so many building owners and operators.
The question building owners and operators should be asking themselves now are: how do we plan long term and prepare our building to return to full occupancy? Here are three things you can do:
1. Go Mobile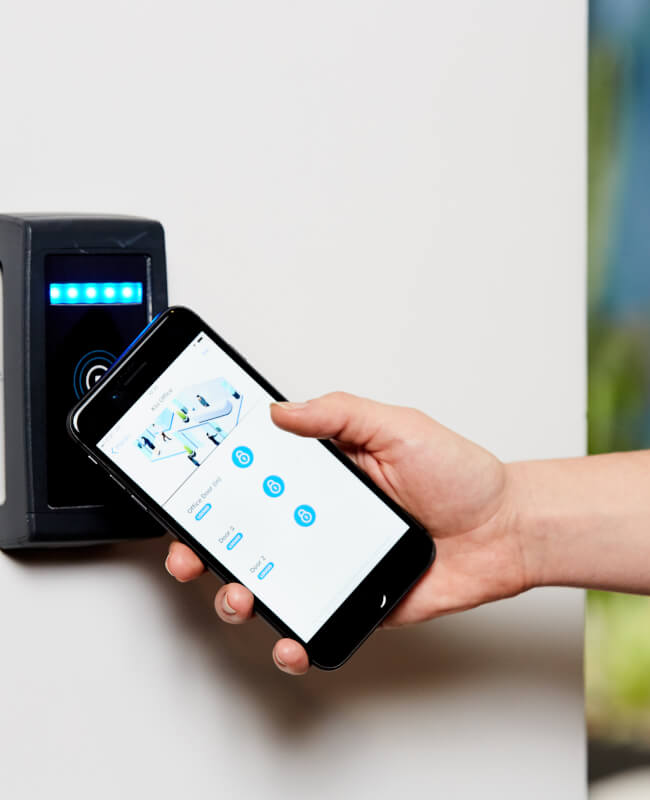 Do you know who dislikes always having to remember to bring essential card credentials even more than your team? Your tenants. Before COVID-19, buildings across the city had begun rethinking the essential card (fob) credential. They are easily lost or stolen, aren't sustainable, and, frankly, are dated. Now is the time to rethink them.
The solution? Mobile Phone Readers. Mobile phone readers are more secure (the TSA has adopted them) and may cut down on person-to-person contact in your buildings. Insider tip: many proxy readers that read HID card credentials also can read mobile phones. If you're looking to swap out your proximity readers, maybe take it one step further and ask us about our Bluetooth reader solution (your tenants won't even have to take their phones out of their pockets!).
Other mobile solutions include various applications, like Comfy, by Siemens. Read the CNN round-up of how Comfy is helping tenants do everything from call elevators to book social distancing approved conference rooms.
2. Go Contactless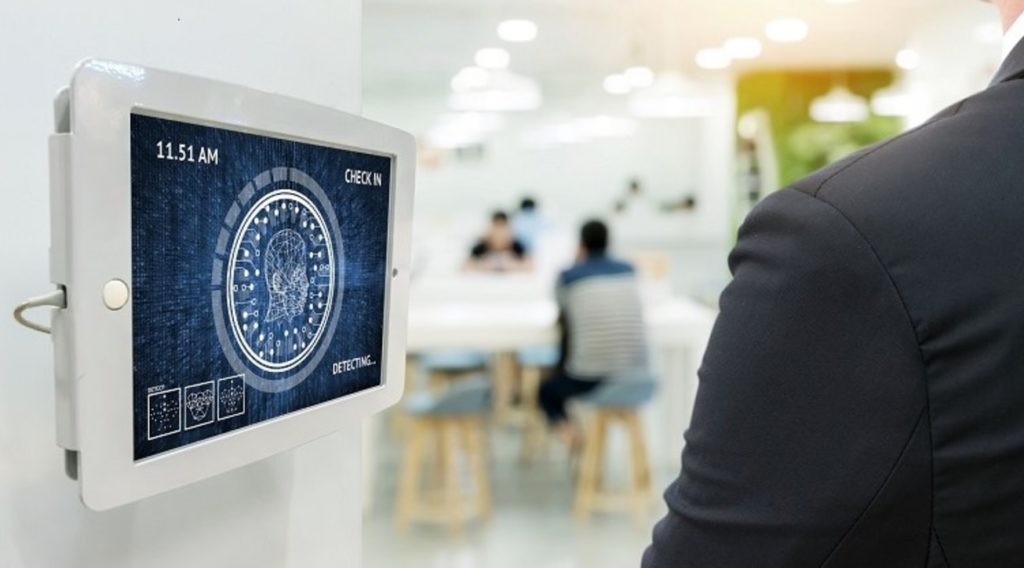 COVID-19 has made us all hyper-sensitive to high-touch hardware, including door handles, light switches, and keypads. We first saw touchless technology in bathrooms with faucets, hand dryers, and then motion-activated lights, but contactless technology can (and should) be installed in places other than the bathroom. To keep things healthy and more secure, many buildings have already implemented touchless technology in high-touched areas such as elevators, communal spaces, kitchens/pantries, and service areas.
If Contact is Necessary, Go Antimicrobial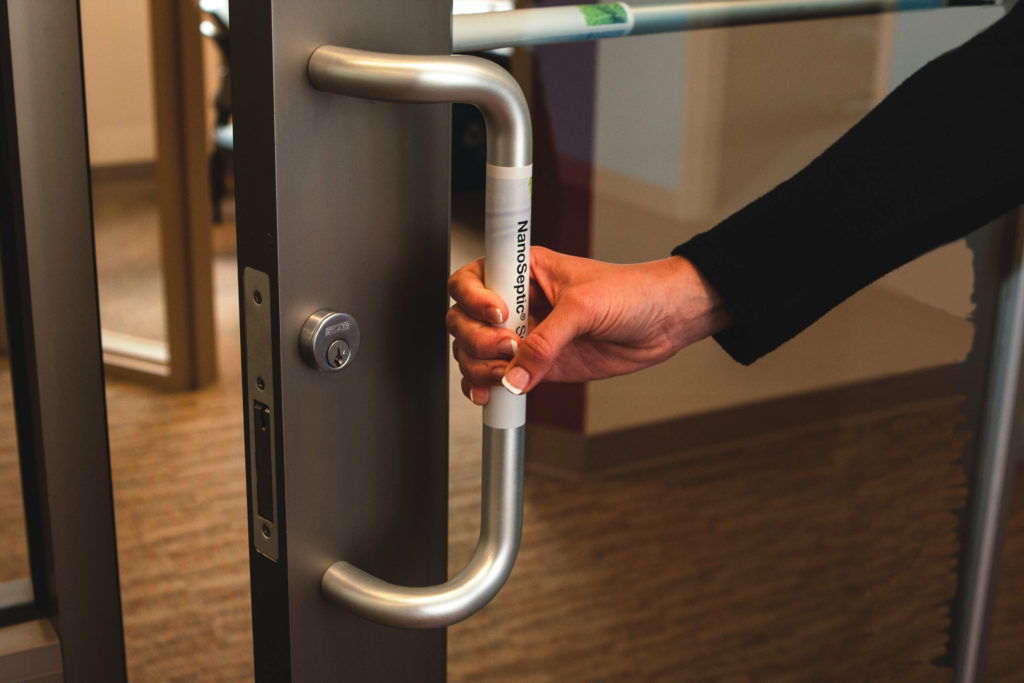 Not every building can instantly go contactless.
Many buildings across New York City are older and, therefore, unable to respond as effortlessly as new construction. Luckily, products such as the cost-effective Nanoseptic, which turns high traffic public touch-points such as elevator buttons and door handles into continuously self-cleaning surfaces, are easy to implement: simply peel and stick.
3. Don't Forget About the Heroes of This New World: Your Cleaning Staff.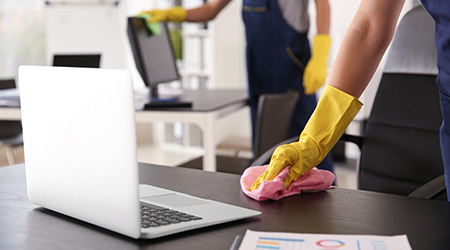 Implement a monitored sanitization process using Incident Co's* mobile application and web dashboard by creating a timed checklist that your cleaning staff can use to follow CDC sanitization guidelines, and validate cleaning routes through the app's GPS audit trail. The checklist is a great way to ensure that each specific guidance is being followed for every area cleaned. The timestamp associated with each checklist will also simplify contact tracing by creating firm windows between sanitization.
*AZ is proud to offer a 60 day free trial of the Incident Co. solution, including the mobile application and web dashboard.